Faculty & Staff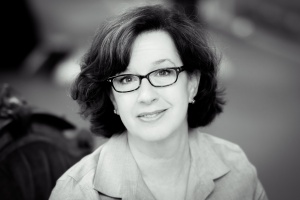 Melissa Schoenfeld, Executive Artistic Director
Mrs. Schoenfeld is in her 27th year with Western Arkansas Ballet. Previous to coming to WAB, she earned her Bachelor's and Master's Degrees in Fine Arts Ballet Pedagogy from the University of Oklahoma, one of the top dance departments in the country.
While at the University of Oklahoma, she studied under Yvonne Chouteau, one of the five famous Indian Ballerinas from Oklahoma, Mary Margaret Holt and Miguel Terekhov, Professor Emeritus of Dance at OU. She was also afforded the opportunity in 1985 to travel to Russia and study ballet from Clara Nicolayevna, an instructor with the Byelorussian State Academy, USSR.
During her tenure with Western Arkansas Ballet, she has attended many continuing education workshops including a Russian Ballet Seminar in Denver, CO, Teachers' Workshops in conjunction with the International Ballet Competition in Jackson, MS (90, 94, 98, 02 and 06). Faculty for these workshops included David Howard and Finis Young. She attended the International Ballet Teachers' Workshop in Vail, CO, which was in conjunction with Vail International Evenings of Dance in 90, 94, and 98.  Mrs. Schoenfeld has attended the Community Development Institute at UCA in 2013.
With Western Arkansas Ballet, she believes that children should have the opportunity to dance for exercise, self-esteem, and self-confidence.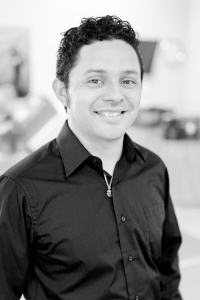 Jared Mesa, Associate Artistic Director
Jared Mesa, born in Yuma, Arizona, began his formal dance training with Dancer's Workshop at the age of 17 in Yuma and joined Yuma Ballet Theatre as a member in 2000. He has studied on scholarship and danced at Burklyn Ballet Theatre for 10 summers dancing the roles: Le Corsaire Pas De Deux, Harlequinade Pas De Deux, Espada in Don Quixote, Drummer Boy in Graduation Ball, and Peasant Pas in Giselle, as well as many contemporary works. Jared has also worked with the Dallas Cowboy Cheerleaders and Sheryl Crow.
As an award winner for his choreography at Burklyn Ballet Theatre for his dance "Lucha con el Toro" in 2003, he has continued to choreograph for Burklyn Ballet since 2005. He has choreographed commissioned works for companies in Great Falls, Montana; Orange, Connecticut; and Phoenix, Arizona. Jared has recently been Ballet Master for Ruidoso Dance Ensemble in Ruidoso, NM as well as dancing lead roles in Nutcracker and Birbanto in Le Corsaire.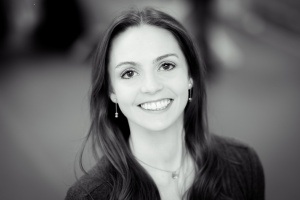 Brianna Hagar, Ballet Mistress
Brianna Hagar is originally from Minot, North Dakota, where she began her formal dance training at the Rinat Mouzafarov's Institute of Dance and Ballet Theatre. Brianna attended summer programs at The Kirov Ballet Academy, The Pilobolus Institute and received a full scholarship to Burklyn Ballet Theatre.  At Burklyn Ballet Theatre, she performed solo roles in classical works such as Sleeping Beauty, Swan Lake, Coppelia, Paquita, and Graduation Ball, Harlequinade and La Bayadere Grande Pas de Deux. Brianna was the recipient of The Boston Conservatory Merit and the Jan Veen Scholarships, and she graduated from The Boston Conservatory Cum Laude with a BFA in dance.
In 2012, she joined Ballet Quad Cities as a full company member. For the 2013-2014 season, Brianna was a principal company member with Ruidoso Dance Ensemble, where she performed Sugar Plum Fairy, The Lonely Cowgirl in Rodeo, and Medora in Le Corsaire.
Amy Willadsen, Administrator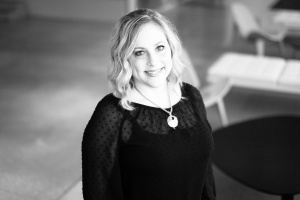 Kortney Marsden, Administrative Assistant
Kortney Marsden joined the Western Arkansas Ballet staff as the Administrative Assistant in 2017. She is originally from New Jersey, but Arkansas has been her home for twenty plus years. She earned an associate degree from UAFS and worked in accounting at Golden Living for nine years. After that, she decided to become a stay at home mom to her daughter. Kortney has been involved with dance for several years and looks forward to continuing as a team/staff member at Western Arkansas Ballet.