Upcoming Events
Western Arkansas Ballet has as its top priority the health and well-being of its dancers, faculty, and staff. With that in mind, we have been actively monitoring a variety of sources for the latest updates on the coronavirus (COVID-19). All classes are adhering to the guidelines from the Arkansas Department of Health with regard to social distancing, masks, and health precautions.
Online registration is still open for in-class instruction (following COVID-19 guidelines). In addition to in-class instruction, we are now offering classes through Zoom. This is a good option if your child is not ready to come in person for classes or if enrollment for a particular class is full. If you do choose the Zoom option, please call us at the time of registration so we can give you the Zoom code.
Upcoming Events
Sunday, November 22, 2020 – Sugar Plum Fairy Tea 1:00-2:30 p.m. or 3:30-5:00 p.m.
Tickets available online Oct. 15 – Nov. 15 (must pre-purchase tickets – none available at the door)
Friday, December 11, 2020 – The Nutcracker Performance at 7:00 p.m.
Saturday, December 12, 2020 – The Nutcracker Performance at 7:00 p.m.
Sunday, December 13, 2020 – The Nutcracker Performance at 2:00 p.m.
Friday, March 5, 2021 – Alice in Wonderland at 7:00 p.m.
Saturday, March 6, 2021 – Alice in Wonderland at 2:00 p.m.
Ticket information coming soon!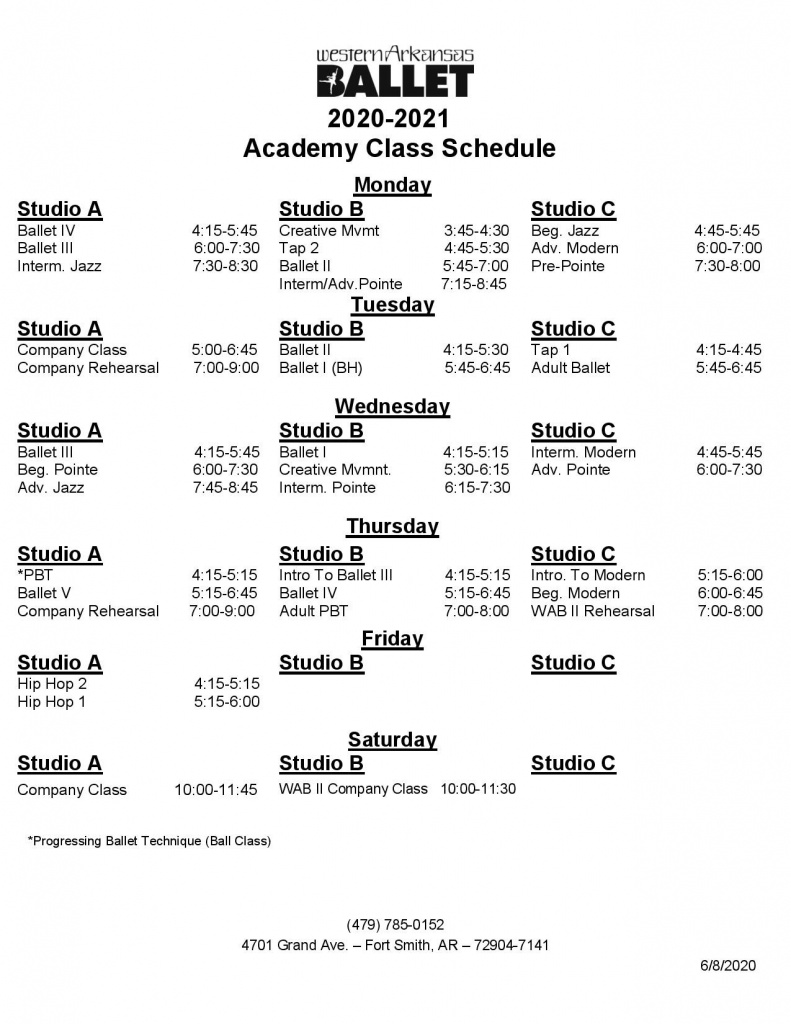 Dance Studio Pro – PARENT PORTAL LINK
You can make a difference while you shop Amazon Prime.
Simply shop at smile.amazon.com/ch/71-0527902 or with AmazonSmile ON in the Amazon Shopping app and AmazonSmile donates to Western Arkansas Ballet.
         AmazonSmile customers can now support Western Arkansas Ballet in the Amazon shopping app on iOS and Android mobile phones!
Simply follow these instructions to turn on AmazonSmile and start generating donations.
1. Open the Amazon Shopping app on your device
2. Go into the main menu of the Amazon Shopping app and tap into 'Settings'
3. Tap 'Amazon Smile' and follow the on-screen instructions to complete the process