Upcoming Events
Western Arkansas Ballet has as its top priority the health and well-being of its dancers, faculty, and staff. With that in mind, we have been actively monitoring a variety of sources for the latest updates on the coronavirus (COVID-19). All classes are adhering to the guidelines from the Arkansas Department of Health with regard to social distancing, masks, and health precautions.
Spring Dance Concert 2021
Friday, May 14 – Spring Dance Concert Rehearsal
Saturday, May 15 – Spring Dance Concert
More details coming soon.
Summer Workshops and Dance Camps 2021
Sunday, June 6 – Friday, June 11 – Lorraine Cranford Summer Dance Workshop
Monday, June 14 – Friday, June 18 – Ballet Summer Dance Camps
Monday, June 14 – Friday, June 18 – Pre-Company Camp
Monday, June 21 – Friday, June 25 – Hip Hop Camps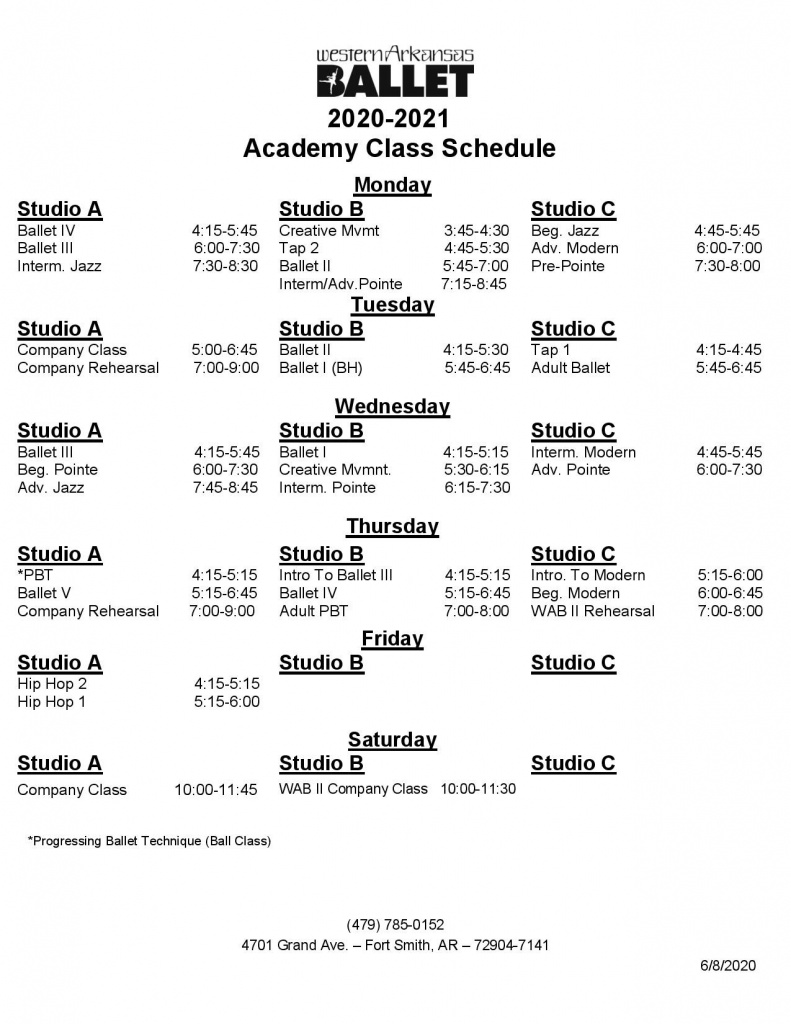 Dance Studio Pro – PARENT PORTAL LINK
  Shop at smile.amazon.com/ch/71-0527902 to generate donations for Western Arkansas Ballet.
         AmazonSmile customers can now support Western Arkansas Ballet in the Amazon shopping app on iOS and Android mobile phones!
Simply follow these instructions to turn on AmazonSmile and start generating donations.
1. Open the Amazon Shopping app on your device
2. Go into the main menu of the Amazon Shopping app and tap into 'Settings'
3. Tap 'Amazon Smile' and follow the on-screen instructions to complete the process